Yes DMG Mori seminar.
What is DMG? DMG is one of the best manufactures of CNC machines in the world. And I've got an email from them, to come and take a look at their seminar on progressive manufacturing techniques...
But wait, how they would know about me? Not only one month ago, but I did also change coolant to Swiss Blaser Synergy 735, and the company passed me throw. So nice of them.
I could take a look on big DMG Mori CNC centers. Lathes, 5th axes, multiturn... Take a look at HAIMER I was in haven today :D
Also took a few of my blades there, if someone will be curious, I could show them what I do. I´ve gotten much positive feedback from guys, who are working in big companies. Also had a chance to place it under a microscope, to see all milling lines.
It doesn't look on the naked eye, but there is some ugly stuff in there, but i know that 12C27 stainless steel is bitch to cut, titanium on other hands, I was surprised how nice clean cut my small mill can take. Good point there...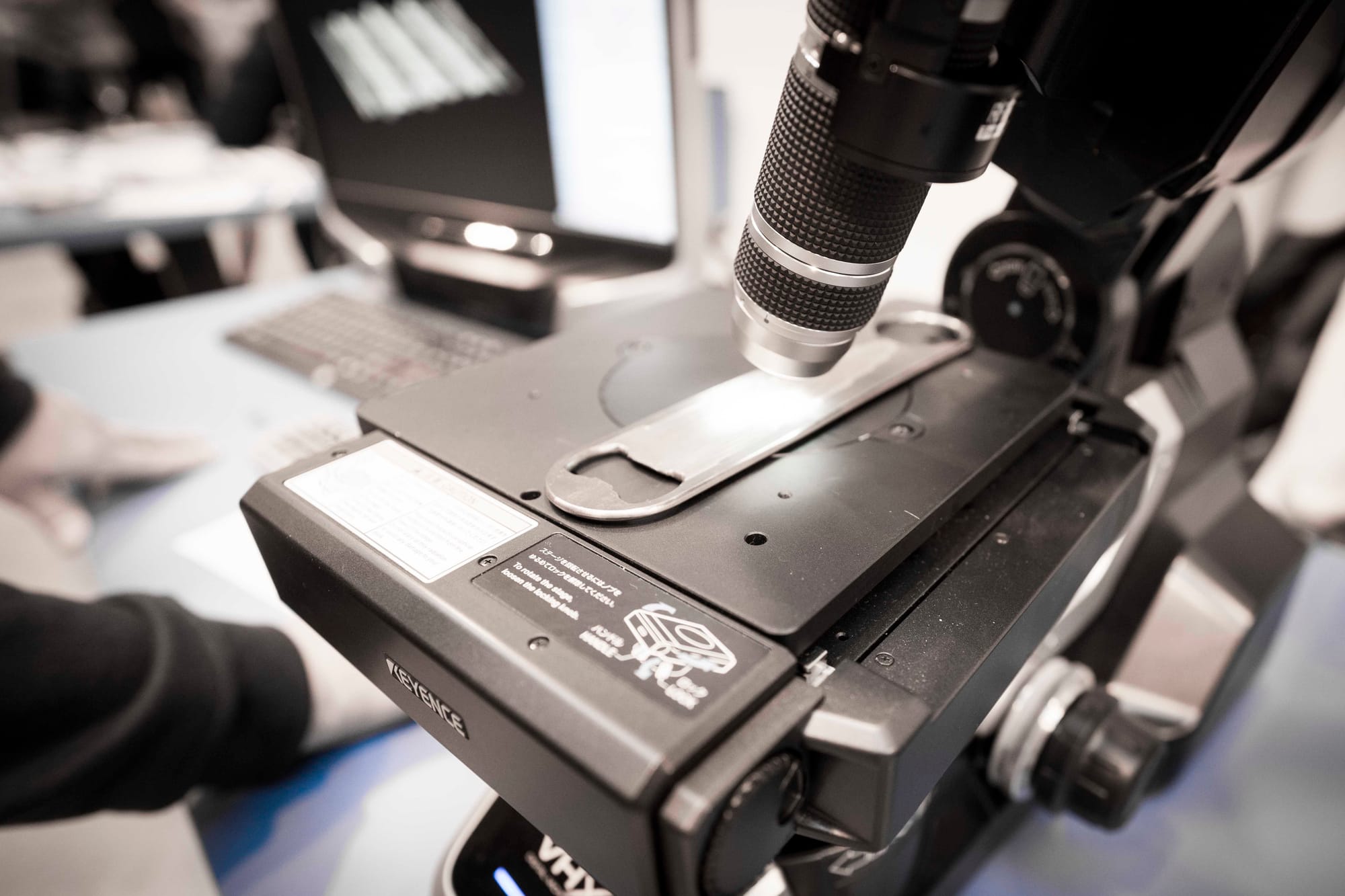 Anyway, as I'm walking in the hall next to those dream CNC machines, I'm thinking, how I've gotten here. it has to be a sight! I'm in the right place and on right path!